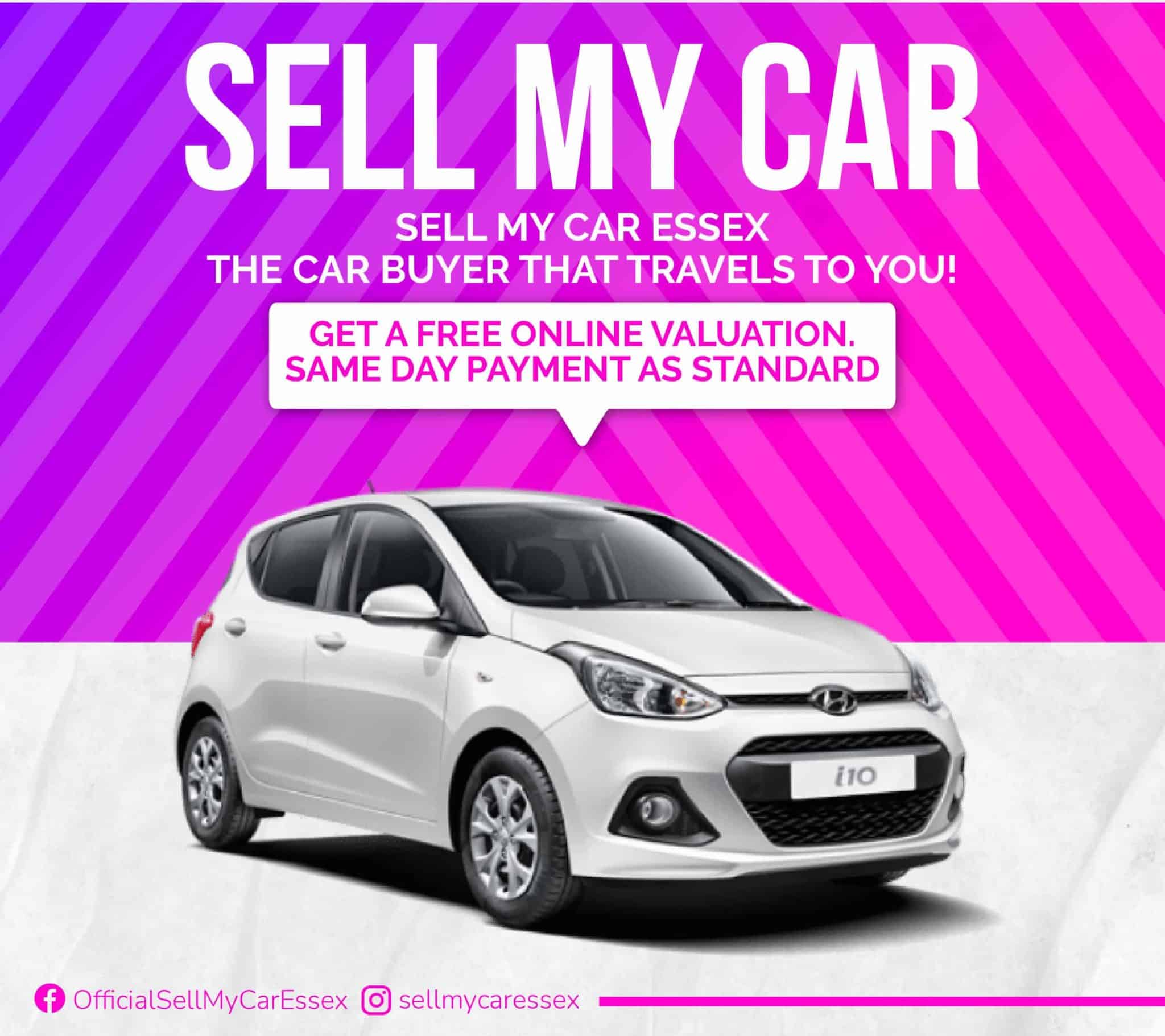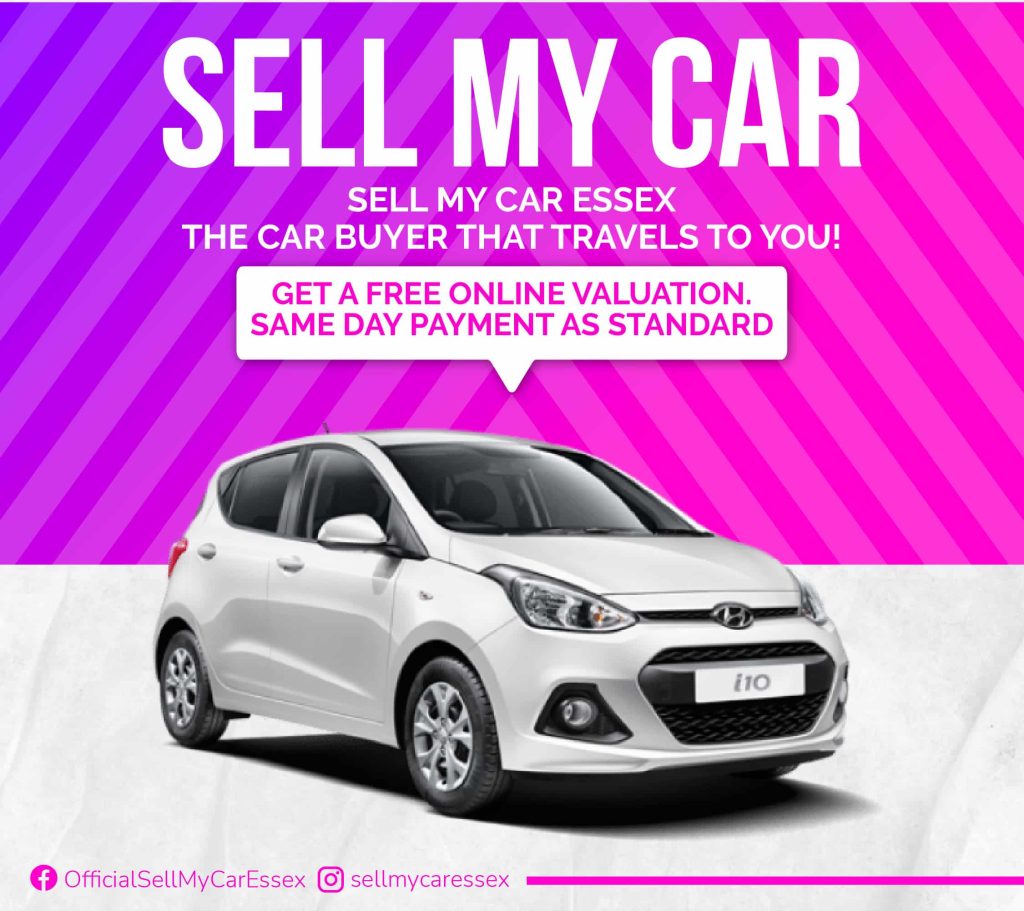 Get A Free Vehicle Valuation
Get Paid on the day of your appointment, where others will make you wait or charge a fee for sooner we do not.
There is no need to travel when selling your vehicle, Sell My Car Essex covers London too when purchasing vehicles, we travel to your location and no cost to yourself or your vehicle
As an experienced car buyer operating in London, we are certain that we will be able to purchase your vehicle for the most competitive price on the market, it's our job!
Admin, payment transferal, express payment, sell with out the fees, accepted by many but not by us, fast and friendly car buyers.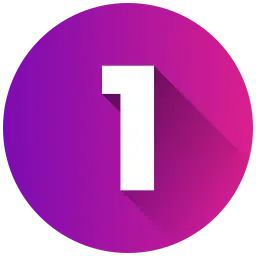 Free online vehicle Valuation
See how much your vehicle is worth today!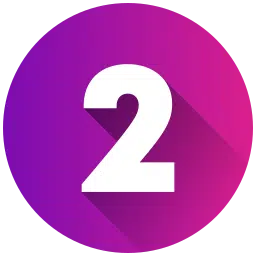 Book your no obligation to sell home appointment!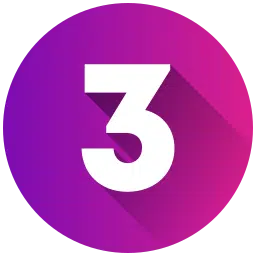 Get your vehicle paid for and collected
We are on the way to view purchase and collect your vehicle
Recommended By Many
Rated Excellent
" Why Travel...? Save fuel & Time"


Sell My Car Essex is an experience car buyer with more than 40 years industry experience. We aim to make selling your vehicle a fast, fair and friendly. We offer top market prices for all vehicle and offer to travel to your location for the purchase and collection of your vehicle in London.
Originally based in Essex we have grown and now offer our vehicle purchasing service to Kent & London too. We are a direct car buyer so there aren't any 3rd parties taking a percentage of your vehicle value, one down side of selling when using a selling platform where dealers bid. 
Begin by getting you free valuation, with your valuation there is the option to sell to SMCE, simple click accept, book a preferred a time and date for us to travel to you to view and purchase your vehicle, that's it. With the ease of our express payment you may have your car bought and collected with in 30 minutes, and we shall handle all the paper work!
To ensure a smooth sale, we ask that on the day of your booking you have ready your current v5: registered in your name and address, and that you are able to provide proof of identification this can be in the form of a driving license as-well as proof of address, such as a recent utility. Please note that the details on the logbook much match the proofs provided.
Find out more about Sell My Car Essex
London the capital of England, home to 8.9 million residents, has seen a population increase of 2 million since 1990. A busy a thriving city situated on the River Thames that dates back the the Roman time, Londinium, had a Roman population of 50,000 due to the port. London has not always been the capital of England, in fact there was a period of time where England did not have a capital. Two deciding factor that made London the capital were when the institution of central government were moved to Westminster. Another deciding factor would be the rise in trade in the area making it the influential location it is today!
London has a vast history and showcases it as demonstrated by the vast amount of museums, with over 170 including the Natural History Museum there really is a lot to see and learn. 
Sights such as " Big Ben" ( which is the name of the bell, the tower its self is called the "clock tower"), The London Eye, Buckingham Palace (official London residence of British Monarchs since 1837 ), the Tower of London, and much more 
Home to the underground, first opened in 1863, was built to help eliminate street congestions, originally built using a technique of digging trenches and laying tracks then infilling the trench to create an underground railway system, it was not until the 1880 when safe deep tunnelling development was implement with accompany electrical lifts and operating systems. The early underground used steams trains at first. The core of the underground which we know today would not have been completed until 1906/7 due due to conflict between owners and cautious investors unwilling to invest. As of 2016 the Underground consists of 11 lines covering a distance of 402 kilometres, with 543 trains, providing transport for up to 5 millions passengers a day with the fastest line running 40 trains per hour!
Sources 
https://www.ltmuseum.co.uk/collections/stories/transport/very-short-history-underground ( visited 4 , Jan  2022 )